TIPS & TRICKS
Some of these are my own and some came from folks online. If you have a tip to share let me know and I will link it below.
Making Your Own Enamel Dots.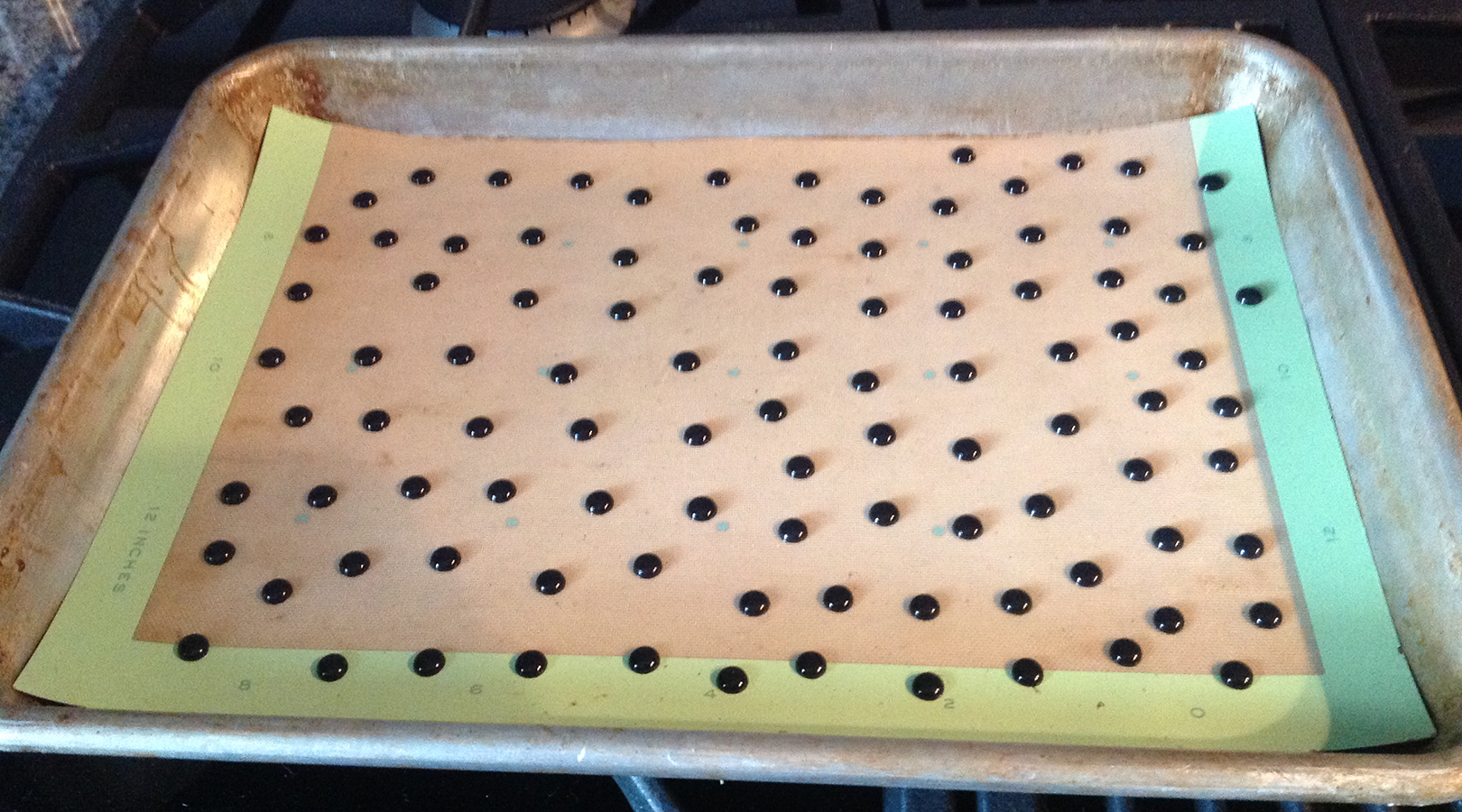 Don't spend a fortune buying enamel dots for your projects. You can make them yourself following these simple steps:
Purchase Pony Beads or Perler Beads (whatever you can find) from any retailer of your choice.
Preheat oven to 450F.
Line a cookie sheet with parchment paper.
Place the Pony Beads (hole up) an inch apart.
Bake for 15 minutes
Remove and let cool.
Caution these give off an odor! You are melting plastic. Best not to do before company comes over...
Another Use for Used Up Sheets of Foam Dots -
Use as a template for evenly spaced dots on your projects!
Idea from Pam Callagham. Check out her page HERE for photos!
Straighten Your Cuttlebug B plate.
Preheat oven to 325F.
Wrap the B plate in foil.
Place on cookie sheet.
Cover with heavy item. I used a brick.
Put in oven for 30 minutes.
Remove from oven and leave everything to cool.
When you unwrap the foil, the "cooked" B plate is as flat as a pancake and all the paper that was caught in the cut groves is sittiing on the surface. It can be brushed right off.
Make a Perfect Bow with a Fork.
Crisper Impressions from your Rubber Stamps
Going over the surface of your stamp with a rubber eraser will give your surface a little texture for ink to grip to. It works on both clear and rubber varieties of stamps.